Canvas John Preferred Products
Canvas John uses the finest canvas and outdoor fabric products available on the market. Each application has a set of ideal materials. For example indoor awnings don't need to be waterproof. Seat Covers need to be comfortable. You get the idea.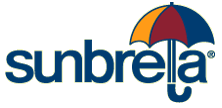 Sunbrella fabrics are made to the highest marine standards and has a limited five year warranty offered directly from the manufacturer. No other marine fabric on earth withstands the ravages of water, sun, salt or wind better than Sunbrella®.

Heavy Duty, nylon, separating, moulded teeth zipper used in heavy jackets, tents and marine canvas products.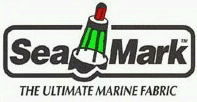 Seamark is an exterior grade, waterproof marine fabric that is made by combining Sunbrella fabric with a textured marine grade vinyl. It's Ideal for boat-tops and covers, entrance canopies, upholstery, tonneau covers and equipment covers.
100% Acrylic bonded to vinyl
Back textured marine grade vinyl
16 oz. per square yard
Five year manufacturer's warranty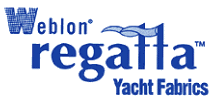 Weblon® Coastline Plus Fabrics offer these advantages:
Waterproof, dimensionally stable. No shrinkage, stretch, sagging, pocketing or leakage as in woven acrylic fabrics.
Extreme high strength with manageable weight for superior resistance to sag and stretch. Age, fade, dirt and mildew resistant.
Semi translucency permits degrees of light in shaded areas. Translucency varies with color. Accepts most forms of graphics.
Double vinyl - compatible acrylic clear Rain Kleen® top coat for prolonged fabric life and enhanced cleaning ability.
Flame Retardant.
5-Year Manufacturer's Limited Warranty for Fabric Replacement.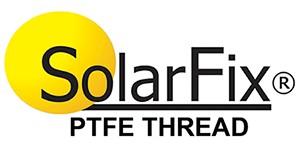 SolarFix® thread is guaranteed in writing. Made of 100% polyfiber, SolarFix® is the best thread choice for all marine, RV, and many other outdoor applications.Extremely resistant to harmful UV rays and chemical exposure, SolarFix® is also mildew resistant and interchanges well with other thread.
*SolarFix® is an LLC registered trademark for synthetic fiber, thread and yarn.

Strataglass is the legendary and most recognized brand in a flexible coated vinyl sheet engineered with VueShield™ to resist scratching, UV degradation, chemical damage and the typical marine environment. It incorporates the highest quality raw materials with a proprietary coating and manufacturing processes.